We let the Fowler football team down by not confronting hate speech
(Syracuse Post-Standard | Oct. 27, 2023) As a former student-athlete, I played soccer through high school and into college. One lasting memory, from almost 35 years ago, was of my father. He was my biggest fan when I walked on the athletic field. He never missed any of my games. During my senior year I heard my normally mild-mannered father yelling at players on the opposing team — not offensive language but taunting and poor sportsmanship. I was embarrassed. After the game, I told him that if he was going to yell at the players on the other team, he should not come to my next game. Embarrassed by being confronted, my father changed his behavior. I have been thinking about this in the wake of the high school football game between PSLA @ Fowler and Watertown and the resulting fight …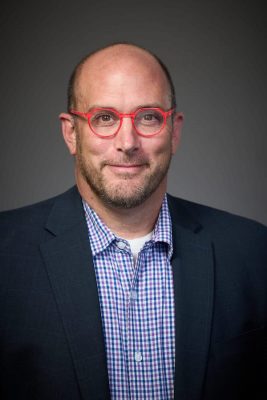 … [C]ollectively our wider community let the Fowler football players down. The Fowler students were there to play football; but these students were forced to endure racial harassment from the stands and players. There is a compelling body of research on the destructive nature of enduring harassment. We asked the young people from Fowler to shoulder this destructive burden.
Having been to many athletic events and worked with many parents, students, coaches, and administrators in around Central New York, this kind of unacceptable language that happened at the Fowler/Watertown game is specific neither to Watertown nor football. It happens regularly in communities across CNY when suburban or rural teams play teams from the city. The Syracuse City Director of Athletics shared that this fall Syracuse teams reported four separate games/meets where the Syracuse student-athletes endured racial harassment from different CNY communities. Decades of social science research tells us that high school students under-report harassment, so if students are reporting racial slurs and hate speech at four separate events, it is likely happening more often …
… New York state Education Law 12 (Dignity for All Students Act) indicates that this kind of language and hate speech is not to be tolerated in schools or during athletics. The law states "No student shall be subjected to harassment or bullying … on school property or at a school function … based on a person's actual or perceived race, color, weight, national origin, ethnic group, religion…" We have a collective responsibility and legal obligation to uphold this when it comes to harassment at sporting events.
Central New Yorkers are dedicated to school athletics. Because of this, we need to take the harassment and bullying that is happening to Syracuse student-athletes with greater seriousness. Schools hosting teams from Syracuse need to take responsibility for policing their home stands and athletic teams to free them from racial harassment. School resource officers and site supervisors, including administrators and athletic directors, need to take a more active role in this. Home teams need to remove "fans" who engage in this inappropriate behavior, and can offer either restorative conferences or bans from athletic events. If the perpetrators are adults, being forced to miss children's events can be motivating to change this behavior — as it was for my father …