Syracuse University's First-Year Seminar (FYS) 101 welcomes new leadership in 2023 as it builds upon a strong foundation, while expanding and strengthening its engagement and experiences for new students.
The team welcomes School of Education (SOE) alumna Shannon Hitchcock Schantz G'21 (Ph.D. in Higher Education), who begins her role as Director on May 16. Jimmy Luckman has been promoted to Associate Director, while SOE Teaching and Curriculum master's degree graduate and current Instructional Design doctoral student Ali Bakhtiari G'21 is the new Program Coordinator.
"First-Year Seminar engages students to help them find belonging and explore areas of health and wellness, the development of identity and issues surrounding bias and discrimination, among other areas—all through guided conversations and experiences," says Marcelle Haddix, Associate Provost for Strategic Initiatives and SOE Distinguished Dean's Professor of Literacy, Race, and Justice, who oversees First-Year Seminar. "As we continue to build on our efforts in First-Year Seminar, Shannon, Jimmy and Ali will be providing that guidance and leadership to further strengthen the important work being done by so many through the various sections led by faculty and staff."
Schantz is a higher education professional with 17 years of experience working on college campuses across New York State. She completed a bachelor's degree in Biochemistry and Biophysics at Rensselaer Polytechnic Institute (RPI), a master's degree in Higher Education at Teachers College, Columbia University, and a doctorate in Higher Education at Syracuse University School of Education. She previously worked in residence life at Barnard College, Hamilton College and RPI.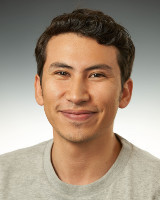 During her studies at Syracuse, Schantz served as a teaching assistant for the College Learning Strategies course. Her dissertation research focused on an intersectional examination of the impact of classroom climate in engineering on women's academic outcomes. In her most recent position as Student Life Director/Title IX Coordinator at PrattMWP College of Art and Design, an extension campus of Pratt Institute, she oversaw residence life, student activities and leadership, health and counseling, and accommodations, and spearheaded the college's retention efforts and academic support.
Schantz says she is looking forward to returning to Syracuse with her family to continue the great efforts the First-Year Seminar team is making on campus to enhance students' experience and sense of belonging …
Bakhtiari joined FYS as Program Coordinator at the start of the spring 2023 semester. He is a Fulbright Scholarship recipient and an alumnus of the International Visitors Leadership Program. He has extensive experience in higher education. He previously worked at the Shaw Center, where he advised on curriculum and lesson planning and oversaw transportation. He also has worked as a researcher with different organizations, a trainer at the British Council and a lecturer at Kabul University, where he taught sociolinguistics for over five years.
Bakhtiari served in different committees—First Year Orientation Program, Curriculum Committee, Assessment and Evaluation Committee, Admissions Committee and Student Conduct and Academic Discipline Committee—at Kabul University and has served as a member of the Faculty Recruitment and Promotions Commission at the Ministry of Higher Education of Afghanistan. He is a native of Afghanistan and earned a master's degree in Teaching and Curriculum in the School of Education.
First-Year Seminar started as a temporary course in 2018. It was approved by the University Senate and all schools and colleges and then ran for the first time in Fall 2021 as a full-semester, a one-credit course required for graduation …