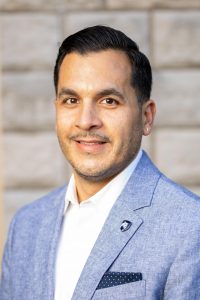 David Pérez II has joined the department of Higher Education as an Associate Professor. Dr. Pérez's research focuses on increasing student success in higher education.  In 2014, he launched The National Study on Latino Male Achievement to explore how undergraduates employ different forms of capital to thrive at twenty selective institutions.  This study was supported by grants from the NASPA Foundation, National Resource Center for the First-Year Experience and Students in Transition, and ACPA Foundation.  He is currently conducting a longitudinal study, The Pedagogy of Student Success Project, that explores how exposing graduate students to anti-deficit research informs their practice as aspiring scholars, practitioners, and policymakers in higher education.
The American College Personnel Association and the National Association of Student Personnel Administrators recognized Dr. Pérez as an emerging scholar for his contributions to research.  His most recent publications are featured in the Journal of College Student Development, International Journal of Qualitative Studies in Education, Journal on Excellence in College Teaching, and a coedited book — Latinx/a/o in Higher Education: Exploring Identity, Pathways, and Success — which addresses the experiences of Latinx graduate students, faculty, and staff in student affairs and higher education.
Prior to pursuing a career in academia, Dr. Pérez served as a student affairs practitioner at Syracuse University and New York University.  During his tenure in the profession, he engaged undergraduate and graduate students in residential leadership, peer education, and social justice advocacy.  Dr. Pérez was a Posse Scholar and earned his B.S. in Human & Organizational Development and M.Ed. in Educational Leadership & Administration at Vanderbilt University. His Ph.D. in Higher Education is from The Pennsylvania State University.
Joon Young Kim has joined the department of Exercise Science as an assistant professor. Dr. Kim is a patient-oriented researcher with specific focus on childhood obesity, metabolism and type 2 diabetes. His research focuses on understanding of the pathophysiology/pathogenesis of prediabetes and type 2 diabetes in obese youth. Most recently, Dr. Kim was a Postdoctoral Scholar at the Center for Pediatric Research in Obesity and Metabolism at UPMC Children's Hospital of Pittsburgh. During his two year appointment, he primarily focused on the contrast between adolescents and adults with respect to the key pathophysiological components of type 2 diabetes. He has a Ph.D. in Kinesiology (Concentration – Exercise Physiology), from the School of Nutrition and Health Promotion at Arizona State University and a B.S. in physical education from Yonsei University in South Korea.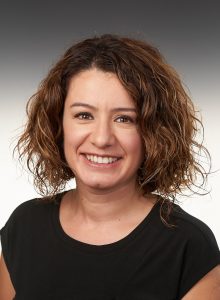 Sultan Kilinc has joined the department of Teaching and Leadership as an assistant professor of Inclusive Early Childhood Special Education. Dr. Kilinc will be teaching graduate and undergraduate level courses, such as Seminar in Early Childhood Special Education, Families of Children with Disabilities, and Understanding English as a New Language Learners and Other Learners. Previously, Kilinc was a postdoctoral scholar working in the Early Childhood Educators at Play Dual Language Learning Professional Development Program at Arizona State University (ASU).  Dr. Kilinc received her Ph.D. from Arizona State University in Curriculum and Instruction with an emphasis in Early Childhood Education and with a cognate area in Special Education in. She earned a B.A. in Early Childhood Education from Muğla Sıtkı Koçman University, Turkey.