Senior Nathena Murray '22 and professors David Knapp and Joanna Spitzer are among those awarded 2022 Unsung Hero awards by Syracuse University's 37th annual Rev. Dr. Martin Luther King Jr. Celebration Committee. The award winners will be recognized at the 37th annual Rev. Dr. Martin Luther King Jr. Celebration, which will be held online on Sunday, January 30, at 7 p.m., featuring keynote speaker Martin Luther King III. Registration for the celebration is open to all and available on the Rev. Dr. Martin Luther King Jr. Celebration website.
The Unsung Hero Award is given to community members, students, faculty and staff who have made positive impacts on the lives of others but are not widely recognized for their contributions. The awards were created to honor Dr. King's vision of creating positive change in a troubled world.
The 2022 Unsung Heroes are drawn from across Syracuse University and the wider Syracuse community. They include a television, radio and film student (Peipei Liu '23); a media technology consultant and engineer (Vince Cobb Sr.); the entire Institute of Technology at Syracuse Central Varsity Football Team; a licensed social worker (Ocesa Keaton G'15); and early child care provider Beverly Oliver.
School of Education "Unsung Heroes"
Nathena Murray '22
Nathena Murray, a senior medicinal chemistry and neuroscience major in the College of Arts and Sciences, is a heavily engaged member of the Syracuse community both on and off campus.
Murray is a scholar of the Louis Stokes Alliance for Minority Participation (LSAMP), Collegiate Science and Technology Entry Program (CSTEP), and McNair Scholars Program, all run through the School of Education's Center for Academic Achievement and Student Development (CAASD).
She has deeply impacted and inspired her peers through her involvement in various organizations on campus. She had made a lasting impact through her involvement with the Juvenile Urban Multicultural Program, known as JUMP Nation, where she and her collaborators work to decrease the high school dropout rate while increasing the enrollment into institutions such as Syracuse University. Murray also serves as a mentor for the WellsLink Leadership Program, where she oversees approximately five students and ensures that they are succeeding both academically and socially. Murray is also a 2021-2022 Remembrance Scholar, one of the highest honors bestowed upon students by Syracuse University.
"As a strong woman of color on campus, Nathena has not only changed students' lives, but she has also inspired others to find their own voice and call to action by embracing their own identities and lived experiences," says friend Jazmine Richardson '22.
In addition to her work on campus, Murray is also actively involved in the greater Syracuse community. She volunteers weekly at the Rahma Health Clinic, which provides free healthcare to uninsured, under-insured and underserved adults within the South Side community. The clinic seeks ways to address and stem the disproportionate number of people who are admitted to hospitals suffering from preventable illnesses. She has served patients at Crouse Hospital, continues to serve several families with the CNY Eastern Farm Workers Association as part of their benefit advocacy team, and as a Remembrance Scholar, she has helped coordinate a clothing drive across campus for newly resettled Afghan refugees in Syracuse.
Murray is a multifaceted leader within the community and has provided hope through her work in numerous organizations on campus and in the Syracuse community.
Professor David Knapp and Professor Joanna Spitzner '92
David Knapp, Assistant Professor of Music Education in the Setnor School of Music and School of Education, and Joanna Spitzner, Associate Professor of Studio Arts in the School of Art, have gone above and beyond in their support of The SENSES Project.
SENSES, which stands for "Studying an Environment that Nurtures Self Exploration in Students," is a CUSE Grant funded project that seeks to increase sense of belonging by teaching sound recording to marginalized students in the Arthur O. Eve Higher Education Program (HEOP) and TRIO Student Support Services (SSS) programs, both run through CAASD.
The SENSES Project provides these students the equipment, instruction, and space for self-exploration and expression through music and podcasting.
Both professors Spitzner and Knapp volunteer their time and energy because they believe in trying a new and creative way to increase marginalized students' sense of belonging.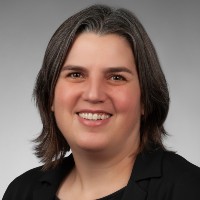 Knapp was instrumental in setting up the Audio Lab and provided guidance on layout, hardware, and software, as well as research design and methodology. He has also connected other key volunteers and supporters to the program. Willing to help in any way he can, Knapp also came in throughout the summer to help unpack boxes, move furniture and set up equipment.
Spitzner is the primary faculty partner for the podcasting program and has consulted on equipment, software, and programming ideas. In summer 2021, she designed and implemented the first summer podcasting program and trained students and staff on how to use podcasting equipment and edit recordings. Spitzner also created the SENSES Project's website, logo and other essential materials.
"Our team believes that Professors Spitzner and Knapp personify the spirit of the Unsung Hero Award, which recognizes members of the campus community who demonstrate selfless dedication to bring about positive change," says Amy Messersmith, associate director for SSS. "A major goal of The SENSES Project is to create a 'beloved community' and facilitate campus unification by providing a solution-focused diversity and inclusion intervention that has the potential to improve the campus climate as a whole. Due to Professor Knapp and Professor Spitzner's guidance and dedication, we are now moving towards this vision."