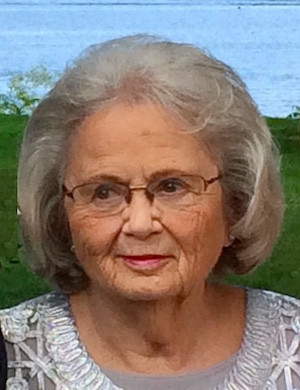 The Syracuse University School of Education mourns the passing of Ethel Blatt G'77, wife of former Dean Burton Blatt (1927-1985). Ethel Blatt passed away in Albany, NY, on Jan. 15, 2022. In addition to holding a master's degree in teacher's education from the School of Education, she was an employee of the University's Psychoeducational Teaching Laboratory, alongside Professor Corinne Smith (1945-2021). Her outstanding contributions in lifelong and continuing education were recognized in 2011 with a William Pearson Tolley Medal for Adult Education and Lifelong Learning.
Ethel Blatt's surviving sons—Edward, Steven, and Michael—request that donations be made in their mother's name to the Burton Blatt Scholarship Fund. Memories and condolences can be made via her obituary.
"We are so proud that Ethel was an alumna of our school. Together with her husband, she left an indelible mark on our community and our mission to advance inclusive education," says Interim Dean Kelly Chandler-Olcott, Laura J. and L. Douglas Meredith Professor for Teaching Excellence. "We are grateful that the Blatt family has asked that our community honor Ethel with donations to the Burton Blatt Scholarship Fund. That resource has made our School accessible to many, many students over the years, and it will continue to do so."
Ethel (Draizen) Blatt was born in Brooklyn on April 29, 1932. She married Dean Blatt in 1951, and the couple moved to Syracuse in 1969, when her husband joined the School of Education faculty. In addition to her work for the University, she was a special education teacher in the Syracuse City School District and the Albany Hebrew Academy. After Dean Blatt's passing, Ethel donated his papers to the University's Special Collections Research Center. Praised for her expertise in knitting, needle point, and cooking, her obituary notes that she was an avid reader and a fan of Orange football and basketball.