School of Education students are encouraged to participate in professional organizations which can help them further engage in scholarship, make connections with colleagues and mentors and explore opportunities for career development. Meet two students who have served in leadership roles for their organizations' local chapters: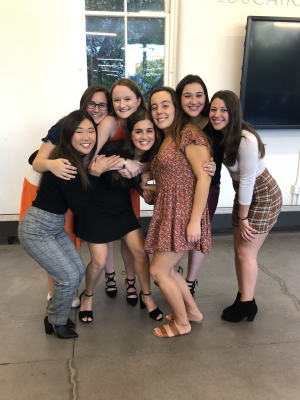 Maria Armas '22, Kappa Delta Pi
Fundraising Chair (2020-2021)
The School of Education hosts the student-led Alpha Delta Iota chapter of Kappa Delta Pi (KDP), the international honor society in education. Maria Armas, a senior majoring in mathematics education with a Spanish minor, joined KDP because she wanted to find a greater community of future educators to spend time with while in school.
KDP supports and advances educators throughout the phases and levels of their teaching careers. In 2020, Syracuse's chapter grew their membership from 14 to over 50 and offered several workshops for students in education-related majors.
While it wasn't a typical year on any college campus, the organization's board worked to keep their members connected and informed. "This year, we had a lesson planning workshop and there was also an information session for students who were going to be student teaching," says Armas. In addition to professional activities, they also hosted several "fun" events to stay connected during the Covid-19 pandemic, playing games over Zoom to get to know each other.
Armas, who learned about KDP from her School of Education SOE Undergraduate Peer Advisors, also helped to create a mentor system where newer members in the club received an older mentor to help them with classes, placements, and more. She hopes that this year's board can host more events, meetings, speakers, and fun activities for the entire club to participate in, in person.
---
Derron Hilts, Chi Sigma Iota
President (2020-2021)
Counselor-to-Counselor Mentorship Program Co-Chair (2021-2022)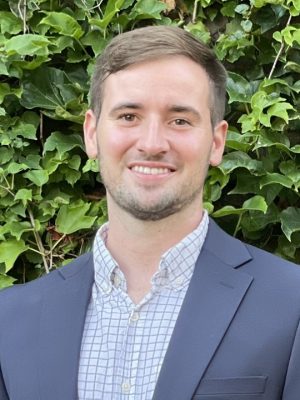 Derron Hilts, doctoral candidate in counseling and human services, has been a member of Chi Sigma Iota (CSI), an international honor society that supports academic and professional excellence in counseling, since 2016. Completing his master's in counselor education at Duquesne, he served as Chapter President and then expanded his involvement in CSI to an international level. He currently serves on CSI International's Leadership & Professional Advocacy Committee, and the 'Excellence in Counseling Research Grants' and 'Poster Session Reviewer' Committees.
Hilts says his involvement in CSI continues to provide an outlet to work with other committed, emerging and seasoned counselor educators to apply what they are learning in a meaningful way. Namely, assessing the needs of membership and engaging in data-informed decision-making to advocate with and on behalf of the community. "During my master's studies, I quickly recognized the connection of the process and content of this work and its relationship to school counseling," Hilts says. "Now, as an emerging counselor educator, I more fully recognize the shared responsibility that we have as students and faculty, to cultivate a culture of leadership and advocacy."
Since beginning his doctoral studies at Syracuse University in Fall 2019, he has served as President-elect, President, and now Mentorship Program Co-Chair.
The Syracuse Sigma Upsilon Chapter of CSI has over 30 active members, but their events, initiatives, and programs are not exclusive; all CHS students, faculty, and alumni are encouraged and permitted to participate in chapter happenings.
This year, 41 Department of Counseling & Human Services affiliates have signed up to participate in the mentorship program — 21 mentor/mentee pairs consisting of new graduate students, advanced master's students, doctoral students, and program alumni.
Hilts and fellow doctoral student, Xiaoxuan Qu, spent the summer surveying and evaluating past program participants' experiences to craft goals and identify strategies to employ throughout the academic year.
Structuring a mentorship program reflects Hilts' dedication to cultivating relationships and supporting others' growth and development. His primary research interests include school counseling leadership, counselor trainees' leadership development, and comprehensive school counseling program implementation. His dissertation aims to investigate the individual and systemic factors associated with the leadership practices of school counselors.
Hilts is the primary investigator for an American School Counseling Association research grant-funded quantitative study exploring more than 2,200 school counselors' perceptions of the primary challenges to implement a comprehensive school counseling program.  He is also currently conducting an CSI research grant funded study with two CHS faculty members, Yanhong Liu and Melissa Luke, which seeks to examine whether leadership attitudes and practices significantly predict school counselors' implementation of the ASCA National Model.
Luke, Dean's Professor in the School of Education and a co-faculty advisor for the chapter along with visiting Assistant Professor Dr. Brittany Williams, is one of Hilts' professional mentors.
"I am appreciative of the time that both Drs. Williams and Luke have dedicated to support students' leadership and advocacy efforts over the past year," he says. "Earlier this Spring, we relaunched our chapter awards program and Dr. Luke was recognized by students, faculty, and alumni with the 'Outstanding Service to Chapter Award', recognizing her for her 12 consecutive years of service as a faculty advisor of Syracuse University's CSI chapter and fostering the next generation of professional counselors with a strong leadership identity in the profession."
Luke has been pleased to watch the organization and students thrive. "For almost two decades, the Sigma Upsilon chapter of Chi Sigma Iota has provided graduate students and alumni of the Department of Counseling and Human Service and our community of professional members with developmentally-appropriate and meaningful opportunities and supports to transfer their academic learning into authentic leadership and advocacy experiences," she says.
"These efforts are consistent with research that supports mentored co-curricular student leadership experiences in Chi Sigma Iota as being instrumental in and inseparable from the long-term professional identity development of early career counselors and counselor educators."