Educational consultant Autumn Figueroa '04, G'06 holds a joint bachelor's degree in International Relations and Selected Studies in Education, with a minor in Spanish and a master's degree in Childhood Education (Grades 1-6).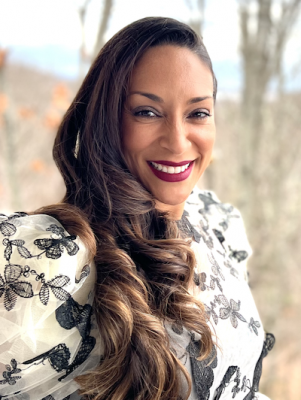 Figueroa's career has taken her from education advisory organization Victory Partners to Uncommon Schools, a not-for-profit school management firm, to Teaching Matters, which provides teacher training, effectiveness, and retention services for urban public schools. She also provides consulting services via Autumn Figueroa LLC.
Describe your current roles and its responsibilities.
As an educational consultant, I support school leaders with all aspects of their responsibilities. I mainly focus on increasing student achievement through training teachers to increase their effectiveness across all content areas.
How did the School of Education prepare you for this role?
Student teaching in the Syracuse Central School District. This opportunity allows you to really immerse yourself in what is needed to be a teacher, and teaching is at the core of being a great leader and great coach.
What current trends do you see in your specialty and how are you addressing them?
Trends I see are, firstly, instructional gaps with teachers. Teachers lack cultural competency in creating lesson plans and experiences for all students and in their ability to engage students in high level discourse that forces students to do the heavy lifting and explanation of their thinking.
Secondly, literacy gaps in students are increasing due to lack of teacher knowledge of how to adapt curriculum to ensure they are meeting the needs of all students, as well as how to establish routines and structures to ensure learning can happen and is maximized during the school day.
From my perspective, teachers are struggling to understand the basic foundational skills that students need and how to get them there—most importantly, instructing students soundly in phonics. Overall, I will say we need to do a better job of preparing students for what teaching really is and really should be.
What academic program stood out for you most as a student at SOE?
Professor Barbara Applebaum definitely is a diamond and Professor Emerita Patricia Tinto was a genius in math. I also loved the late Cerri Banks, who—like Professor Applebaum—pushed everyone to be conscious of how personal bias or lack of cultural competency impacts how we engage and create meaningful experiences for all students, regardless of their zip code and background.
Also, Professor Jeffery Mangram required us to do a project combining literature and social studies and the biases that exist and the various perspectives that appear in children's literature—it was a great project!
Make a pitch for SOE—why should a prospective student choose the School of Education?
Syracuse University School of Education provides opportunities for students to engage in meaningful experiences with students that will prepare them for world we live in. Their continued pursuit of faculty and staff who can provide diverse perspectives is encouraging. Opportunities at SU are unmatched!