Researchers, theorists, and federal policy makers will gather at the Syracuse University School of Education this weekend to grapple with issues focused on improving post-school outcomes for students with significant cognitive disabilities (SWSCD).
The conference—"Policy, Practice, and Long-Term Outcomes: The Current State and Future Directions of Research for Students with Significant Cognitive Disabilities"—received a $28,000 American Educational Research Association (AERA) Research Conference grant. It runs November 3-5 at the Sheraton Syracuse University Hotel and Conference Center.
Julia White, assistant professor in the School of Education's Department of Teaching and Leadership, led the team that secured the AERA grant and is also teaching a doctoral seminar in special education organized around conference participation.
White says the goal is to "convene leading scholars in the field and articulate a comprehensive research agenda using multiple methods to investigate the impact of educational contextsand other variables, including evidence-based instructional practices,on long-term outcomes for SWSCD."
The conference "is looking at a larger issue that impacts all of education right now—what should be considered evidence-based practice? The conference will consider what counts as evidence, science, or scientifically based research," says Beth Ferri, professor of inclusive education and disability studies and a conference participant. "Are other ways of knowing—say from case studies, qualitative research, etc.—equally valid ways of knowing or evaluating what works in education?"
The conference is attracting a "who's who in this field," says Kelly Chandler-Olcott, School of Education Associate Dean for Research and Laura J. & L. Douglas Meredith Professor of Teaching Excellence in Reading and Language Arts.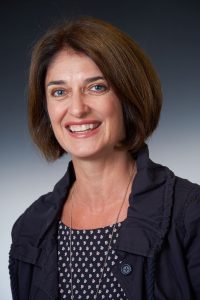 Chandler-Olcott notes the conference's focus on significant cognitive disabilities: "Learners with those labels have often been less visible in conversations about K-12 and postsecondary education than learners with other disability labels. So, to put their needs at the center is a potentially transformative move in and of itself."
Among SWSCD, 87 percent are taught in self-contained classrooms or schools. While many researchers have argued instruction on the core curriculum for SWSCD is best done in general education classes, conference organizers cite a dearth of research on long-term outcomes associated with inclusive instructional practices, supports, services, and interventions.
White says, "Collaborative work to establish evidence-based practices will help answer Congressional calls for quality long-term outcomes—such as postsecondary education, integrated employment, and community engagement—for these students."
Chandler-Olcott praised White's work on the team that includes Qui Wang, associate professor for measurement and research methodology in the Department of Higher Education, Meghan Cosier (Chapman University), John McDonnell (University of Utah), Mary Morningstar (University of Kansas), and Diane L. Ryndak (University of North Carolina at Greensboro): "This is a successful team, in a competitive milieu."