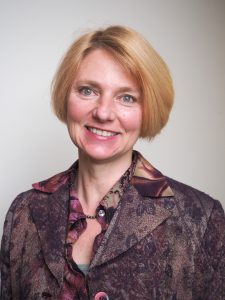 Melissa Luke, Dean's Professor in counseling and a provost faculty fellow, is one of five Syracuse University faculty members chosen to participate in the 2022 Atlantic Coast Conference (ACC) Academic Leaders Network, a program designed to facilitate networking across member institutions and foster collaboration among academic leaders. It also provides participants with leadership development programming, designed to broaden awareness of higher education leadership needs and challenges across disciplines, organizational roles and structures.
Luke is joined by Amy Criss, chair of psychology, College of Arts and Sciences; Julie Hasenwinkel, chair of biomedical and chemical engineering, College of Engineering and Computer Science, Gladys McCormick, associate dean for diversity, equity and inclusion, Maxwell School; and Ryan Williams, associate dean, College of Professional Studies.
"The higher education landscape changes quickly, and Syracuse University needs academic leaders who have a keen sense of current and emerging issues," says Gretchen Ritter, vice chancellor and provost. "The ACC Academic Leadership Network provides this context in a setting that encourages collaboration across institutions. I am grateful that our faculty and administrative leaders are eager to invest in their own professional development."
Syracuse University participants were chosen from academic leaders who have one to two years in their current leadership role and have received foundational leadership training. Leaders from each ACC institution participate in three on-site sessions over the course of the year, held at different participating university campuses. This year's class will travel to the campuses of Virginia Tech, Boston College and the University of Virginia.
"As a past participant, I can confidently say that this is an outstanding opportunity for some of our key academic leaders to broaden their perspectives in collaboration with peers from across the ACC," says Jamie Winders, associate provost for faculty affairs. "Today's leaders are faced with tough decisions and the need to innovate to build great departments, programs and approaches to academic excellence.  This program is a unique opportunity to share knowledge across the 15 excellent institutions that make up the ACC."