What does it mean to be a descendant of Latine, Latinx, Latino, Latina and Hispanic heritage and trace your cultural roots to a Spanish-speaking community in Latin America, Central America, South America or the Caribbean?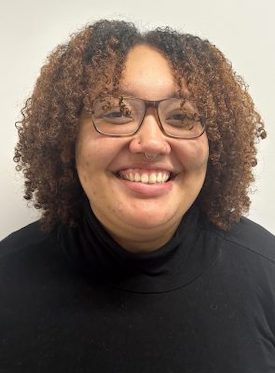 It's nearly impossible to come up with a singular defining trait, characteristic or value that represents the Latine culture, but beginning on Friday, the University community will come together to celebrate Latine Heritage Month (LHM) and learn more about the rich cultural history of the Latine community.
Three current students—Evelina Torres '25, German Nolivos '26 and Janeice Lopez G'25—share what their cultural heritage means to them, how they've discovered a cultural home on campus and why they wanted to get involved in planning LHM celebrations.
The monthlong celebration begins on Sept. 15, 2023, with an opening ceremony, an information fair and the "Futurismo Latino" exhibition opening event in the Schine Student Center atrium.
One of the most anticipated programs, the Fiesta Latina, occurs on October 6 and features Latine cuisine and live entertainment from Trio Los Claveles, Raices Dance Troupe and the National Association of Latino Fraternal Organizations. LHM festivities conclude with the fifth annual LGBTQ+ History Month Potash Collaborative Keynote on October 19 …
… Janeice Lopez G'25 is a first-generation college student and a proud Puerto Rican who is currently a second-year master's student in postsecondary higher education in the School of Education. She serves as the graduate assistant for the LGBTQ Resource Center on campus and is passionate about enhancing the college experience for marginalized students.
Once Lopez earns a master's degree, she plans to work with new college students and their families as the student begins their higher education journey.
What role does your cultural heritage play in your life? Growing up in the South Bronx, my culture was all around me. From the salsa music coming from my parents' stereo to the neighbor selling alcapurria's [Puerto Rican fritters] outside of our apartment. I don't think I really thought about my culture until I left for college because my culture was so accessible.
How have you found a cultural home on campus? Attending predominantly white institutions forced me to find ways to connect to my community while being away from home. I was lucky to find community so quickly at Syracuse because I work in the Intercultural Collective.
Why did you want to become involved in planning our LHM celebrations? During last year's celebrations I was asked to read Elizabeth Acevedo's poem, 'Afro-Latina,' during the opening ceremony. This year I will also participate in the opening ceremony and the LGBTQ+ History Month Potash Collaborative Keynote. I wanted to participate because of how much fun last year's events were, while showcasing Latine culture for our campus community.