Adrianna Kam holds a B.S. in Selected Studies in Education (2015), an M.S. in School Counseling (2017), and a CAS in School Counseling (2017), all from the Syracuse University School of Education.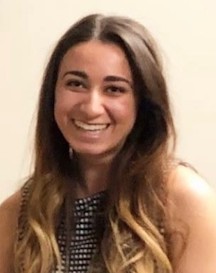 Currently a school counselor at Chittenango (NY) Middle School, Kam uses research and data driven assessments to help close the achievement gap through individual and group counseling. Prior to working at Chittenango, Kam gained counseling experience—starting in her freshman year—in the Fayetteville-Manlius, Geneva, and Fabius-Pompey school districts, in Central New York.
Describe your current roles and its responsibilities.
I work with students grades 6 though 8. Most of my day is spent meeting with my students for either individual or group counseling. While I work to establish a positive and trusting rapport and relationship with my students, I also work to connect with their families and community partners to best support their academic and social emotional growth.
How did the School of Education prepare you for this role?
The School of Education was able to get me into internships at nearby schools starting my freshman year of college. This exposure to a variety of different schools (urban, rural, and suburban) in the Central New York area helped me gain a strong understanding of what was needed to support learners of all backgrounds.
What current trends do you see in your specialty and how are you addressing them?
Post pandemic we are seeing a need for assisting students with social skill development. During the shutdown, many students understandably relied on their parents/guardians to communicate for them. Now that students are back in school with minimal restrictions, they are struggling to make friends, maintain connections, advocating for themselves, and problem solve.
As a school counselor, I meet with teachers and parents on a regular basis to gain a strong understanding of different scenarios and situations that students may have encountered so I can tailor my group and individual counseling to their needs.
What academic program stood out for you most as a student at SOE?
My internship capstone project for both my bachelor's and master's was very helpful for my development. I liked the freedom we were given on both projects to focus on what was salient to our learning within our prospective career paths. By doing this, we were able to match our chosen and preferred counseling style and theoretical framework to different student needs. Through these projects, I became confident as an emerging counselor.
Make a pitch for SOE—why should a prospective student choose the School of Education?
There is an incredible networking system through the School of Education. While I was a graduate student, I was able to work as a counseling intern at Chittenango Middle School, and I am so thankful that I am able to work there now. The School of Education truly works with the schools in our community to provide students with a strong educational foundation.