Beth Ferri, professor of inclusive education and disability studies, has been named associate dean for research in the School of Education.
"Professor Ferri is an internationally and nationally respected scholar whose work is influential in inclusive education and disability studies. Her stellar research record, including securing external funding for research and doctoral training, makes her an effective mentor and leader for the School of Education's dynamic research community," says Interim Dean Kelly Chandler-Olcott.
Ferri has coordinated the Ph.D. program in special education since 2006. She has published widely on the intersections of race, gender and disability, including her collaborative work (with David J. Connor and Subini Annamma) to establish a new area of inquiry, Disability Studies Critical Race Theory (DisCrit). She is currently co-principal investigator of Project INCLUDE, a $7.5 million, three-institution consortium (with Florida International University and Arizona State University) funded by the Office of Special Education Programs in the U.S. Department of Education to train and support doctoral scholars. In addition to over 60 journal articles and chapters, she has published five co-authored and co-edited books, including her two most recent volumes, "Stories from our Classrooms: How Working in Education Shapes Thinking about Dis/Ability" (with Connor; Peter Lang Press, 2021) and the forthcoming (with Annamma & Connor) "DisCrit Expanded: Inquiries, Reverberations & Ruptures" (Teachers College Press).
"The School of Education at Syracuse University has a long and distinguished history of faculty engaging in innovative, justice-oriented research and creative works. I am really looking forward to supporting the next generation of scholars and researchers as they move the ball forward and expand our knowledge base in creative new ways," says Ferri. "In my role as associate dean of research (ADR), I want to help to raise the research profile of the School of Education, support grant development and foster collaborative inquiry."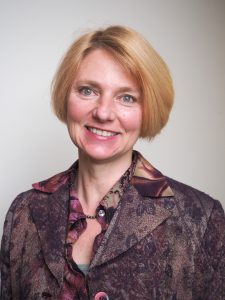 Ferri succeeds Melissa Luke, who served as associate dean from 2018-2021 and stepped down to focus on her role as a Provost Faculty Fellow. During her time as associate dean, the School of Education increased its external grant awards totals from $4.04 million in fiscal year 2018 to $9.09 million in fiscal year 2020. Luke was instrumental in expanding research support for faculty and graduate students, including enhancing the faculty mentoring program, implementing faculty leadership and professional development programming, establishing an office of research and grants administration and supporting development of three new School of Education research centers. As associate dean, she also expanded a new internal grant programs for School of Education faculty.
"Professor Luke has helped strengthen the school's cross-disciplinary connections, including leadership of University-wide research clusters. We appreciate her substantial contributions and look forward to her expertise benefiting the broader Syracuse University community," says Chandler-Olcott.