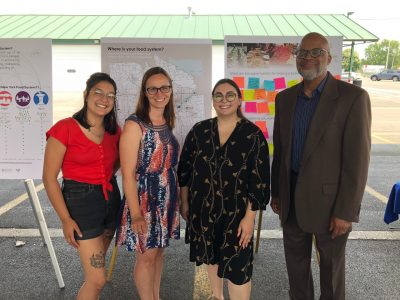 The next big step for the newly formed Syracuse-Onondaga Food Systems Alliance (SOFSA) started, naturally, with Evan Weissman's kindness and vision for food justice in the Syracuse community.
Nel Gaudé, who was completing a master's in food studies from the David B. Falk College of Sport and Human Dynamics, was working in the kitchens at Falk in March 2020 when the COVID-19 pandemic hit. Weissman, an associate professor of food studies and nutrition in Falk, started looking for ways for Gaudé and other students who lost their jobs to make extra money.
At the same time, Weissman was in conversations with the Lender Center for Social Justice at Syracuse University to create a 2020-22 Lender Center for Social Justice Fellowship for students who would help organizations such as SOFSA determine how food systems in Syracuse could better meet the needs of the community.