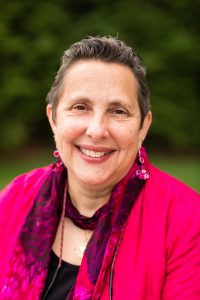 Nationally, most states don't have explicit rules around if and how teachers discuss gender and sexuality in the classroom. But the impact of LGBTQ-inclusive course content can be powerful, advocates say.
Mara Sapon Shevin, professor of inclusive education in the Department of Teaching and Leadership, spoke to The 74 for "The State of LGBTQ Curriculum: Tide Is Turning as Some States Opt for Inclusion, Others Lift Outright Restrictions."
In states without clear guidelines, teachers often report feeling unsure about how to make their curriculum more representative, she says. "Most teachers want to do it right and want to do it well but feel underprepared and not well resourced," she says. They're worried about breaking rules or policy, getting pushback from parents, or getting into confusing conversations with students they don't feel prepared to participate in.
The shift toward including more LGBTQ history, education, and equity in curriculum is part of a larger movement of many marginalized and underrepresented groups wanting to learn with materials that reflect their experiences.
"The State of LGBTQ Curriculum: Tide Is Turning as Some States Opt for Inclusion, Others Lift Outright Restrictions" on The 74