Melissa Luke, Provost Faculty Fellow at Syracuse University and Dean's Professor in the School of Education's Department of Counseling and Human Services (CHS), is the 2022 recipient of the Chi Sigma Iota (CSI) International Outstanding Service to Chapter Award.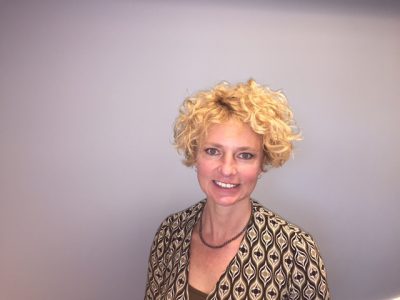 One of the largest associations of professional counselors, CSI has more than 400 chapters and 130,000 members worldwide.
Says CHS doctoral candidate Derron Hilts, "The purpose of this award is to recognize an individual CSI chapter member who has excelled in scholarship, service to the chapter, extracurricular involvements, and evidence of excellence and commitment."
Luke has served as a faculty advisor for Sigma Upsilon—Syracuse University's CSI chapter—for approximately 13 years. "At the local and national level, Dr. Luke has directly and indirectly made outstanding contributions to our local community through her role as an advisor, mentor, and supervisor, as well as in other capacities," says Hilts. "Likewise, she was recently recognized as a CSI International Advocacy Heroine, a distinction reserved for those who have demonstrated outstanding advocacy efforts in the counseling profession at large."
Luke will be formally recognized with the Outstanding Service award during CSI International's Delegate Business Meeting and Awards Ceremony on Friday, April 1, 2022, 1 to 3 p.m. ET.