The Ronald E. McNair Post Baccalaureate Achievement Program—part of the School of Education's Center for Academic Achievement and Student Development—has been awarded $1.4 million in US Department of Education funding for the 2022-2027 academic and fiscal years.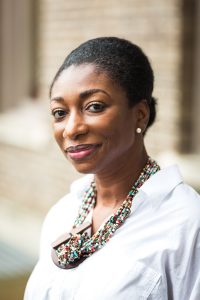 The McNair Scholars Program at Syracuse University, as it is known, prepares high-achieving undergraduate students for graduate or doctoral studies with hands-on research, academic services, and scholarly activities. 
The program provides motivation, encouragement, and support to students annually from all disciplines across the University campus. The McNair team works closely with participants through their undergraduate requirements, encourage their entrance into graduate programs, and track their progress to successful completion of advanced degrees.
Additionally, scholars attend summer academy and research courses; perform a year-long research project, guided by faculty; have opportunities for poster and oral presentations; and may receive funding to attend conferences and for a research stipend. Participants also must engage in a host of scholarly activities, including the graduate school application process (done with the assistance of McNair program staff), Graduate Record Examination instruction, and weekly community meetings and workshops.
"Program Coordinator Ahlam Islam and I were thrilled with the feedback we received from the readers, which is also reflected in our scores," says Christabel Osei-Bobie Sheldon, Program Director. "In particular, Ahlam's commitment to health and wellness for marginalized identities served as a foundation for our new Wellness and Empowerment Initiative. As an additional competitive priority, we successfully promoted mental wellness as an important marker of student and personal success. We look forward to expanding our wellness model by building new initiatives with the Center for Learning and Student Success (CLASS) Mindfulness Program this semester."
Adds Sheldon, "It is obvious that this is a collective success. The McNair community—including our current scholars and alumni—thank the School of Education and the Syracuse University Office of Sponsored Programs for their work, time, and effort. We did it!"