Vice Chancellor and Provost Gretchen Ritter announced today the appointment of Marcelle Haddix, Distinguished Dean's Professor of Literacy, Race, and Justice in Reading and Language Arts, to the position of associate provost for strategic initiatives. The Executive Committee of the Board of Trustees approved the appointment, which is effective Feb. 14, 2022. Haddix has been at Syracuse University since 2008.
"Professor Haddix's leadership will be critical in making progress toward our ambitious goals for academic excellence in a university welcoming to all," says Ritter. "In this new role, she will help us meet the growing needs of students, faculty and academic leadership. I am confident that her distinction as a scholar, her experience as an academic leader, her considerable ability to connect with people and her broad community connections—both within the University and with the city of Syracuse—will serve as a tremendous asset to the University and will help to round out my team of seasoned leaders in Academic Affairs."
"I am grateful for many opportunities across the span of my career that have enabled me to work with community members at Syracuse University and beyond."
The Associate Provost for Strategic Initiatives is a new position that will play an important role in connecting Academic Affairs with the campus and surrounding community. Professor Haddix will serve as the principal liaison to and coordinator with the University Senate and liaison to the Syracuse University Libraries, the Office of Community Relations, and the University's many academic programs with community-based or experiential learning. She will also work to connect Academic Affairs with the Office of Diversity and Inclusion and the Inclusive Leadership Assembly, the Women's Leadership Initiative and the Institute for Veterans and Military Families.
Haddix will advance specific initiatives in diversity, equity, inclusion, and accessibility and oversee the First-Year Seminar and Women in Science and Engineering. She will also be the lead administrator overseeing University-wide arts and humanities organizations, affiliates and research programs, coordinating activity for the many independent affiliates like La Casita and the Community Folk Art Center, and directly overseeing the Syracuse University Art Museum, Light Work, the Coalition of Museums and Art Centers, and the Lender Center for Social Justice.
"I am grateful for many opportunities across the span of my career that have enabled me to work with community members at Syracuse University and beyond. I have been able to work across disciplines and help lead in our most challenging times. What excites me about this new role is the potential to create these opportunities for our colleagues, students and community," says Haddix.
Haddix is Distinguished Dean's Professor of Literacy, Race, and Justice in the School of Education.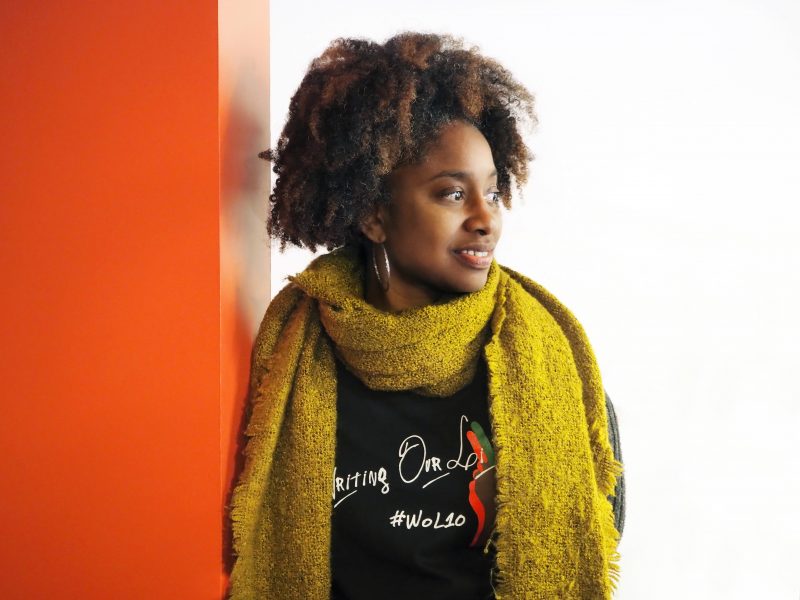 Her scholarly interests focus on the experiences of students of color in literacy and English teaching and teacher education and the importance of centering Blackness in educational practices and community spaces. She facilitates literacy programs for adolescent and adult communities in Syracuse, including the Writing Our Lives project for urban youth writers, for which she was recognized with the 2020 Orange Circle Award, and a Black women's literary club and free library project. She is Co-Founder of the Sankofa Reproductive Health and Healing Center and a founding member of Cafe Sankofa Cooperative in Syracuse's South Side community.
Haddix is an affiliated faculty member in the departments of African American Studies, Women's and Gender Studies, and Writing Studies, Rhetoric, and Composition. She holds courtesy appointments in the departments of Nutrition and Food Studies and Cultural Foundations of Education. She chaired the Department of Reading and Language Arts in the School of Education from 2015-2021.
Haddix has served as a coordinator for the doctoral programs in literacy, reading and language arts and as program coordinator for English education, as well as core faculty in the Renée Crown University Honors Program. She served as Founding Co-Director of the Lender Center for Social Justice. She also served as chair of the Agenda Committee for the University Senate from 2019-2021.
Haddix's work is featured in Research in the Teaching of English, English Education, Linguistics and Education; the Journal of Adolescent and Adult Literacy; and her book, Cultivating Racial and Linguistic Diversity in Literacy Teacher Education: Teachers Like Me, which received the 2018 Outstanding Book Award from the American Association of Colleges for Teacher Education.
A previous recipient of a Meredith Teaching Recognition Award and the Seinfeld Scholar Award, in 2021, Haddix received the Divergent Award for Excellence in Literacy Advocacy from the Initiative for 21st Century Literacies Research. She is also past president of the Literacy Research Association.