A teaching artist, program manager, and evaluator, Peg Koetsch holds a B.F.A. in Synaesthetic Education (1973) from Syracuse University School of Education and a M.A. in Ceramics (1984) from Columbia Visual Arts College.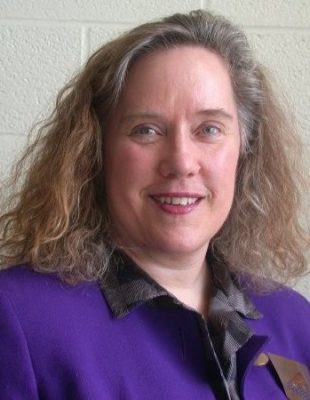 Her career has taken her to the Herbert F. Johnson Museum of Art at Cornell University; Madison (WI) Museum of Contemporary Art; VisArts at Rockville (MD); John F. Kennedy Center for the Performing Arts; Learning Insights; and, most recently, the Smithsonian American Art Museum.
Koetsch's work sharing the museum's collection with military-connected students across the globe (through the Department of Defense Education Activity, responsible for 163 schools on military bases) was the subject of this 2020 profile in The Washington Post. View an example of Koetsch's professional development work—"Developing Historical Thinkers with American Art"—at the Smithsonian website.
Describe your current roles and its responsibilities.
I am a Rural Engagement in Arts, Culture, History (REACH) education specialist for the Smithsonian American Art Museum, creating and conducting distance learning activities and programs for rural communities.
How did the School of Education prepare you for this role?
The School of Education helped me become comfortable and confident in working with people who have completely different backgrounds and needs.
What current trends do you see in your specialty and how are you addressing them?
Among schoolchildren, I am seeing multiple challenges that need to be addressed simultaneously, such as social-emotional learning needs, strengthening critical thinking skills and visual literacy, and building and applying subject knowledge.
I am addressing these challenges by creating distance learning programs that motivate students and teachers to practice and apply these strategies and skills across all disciplines.
What academic program stood out for you most as a student at SOE?
Although I wasn't assigned an art placement for preservice practice, that made me work even harder to prove that art was equal to every other subject.
Make a pitch for SOE—why should a prospective student choose the School of Education?
Through the School of Education, a student can take advantage of courses offered throughout the University to gain a comprehensive education and learn skills and strategies that can be applied to whatever challenges and situations the future brings—and to some that we can't even imagine at this point.