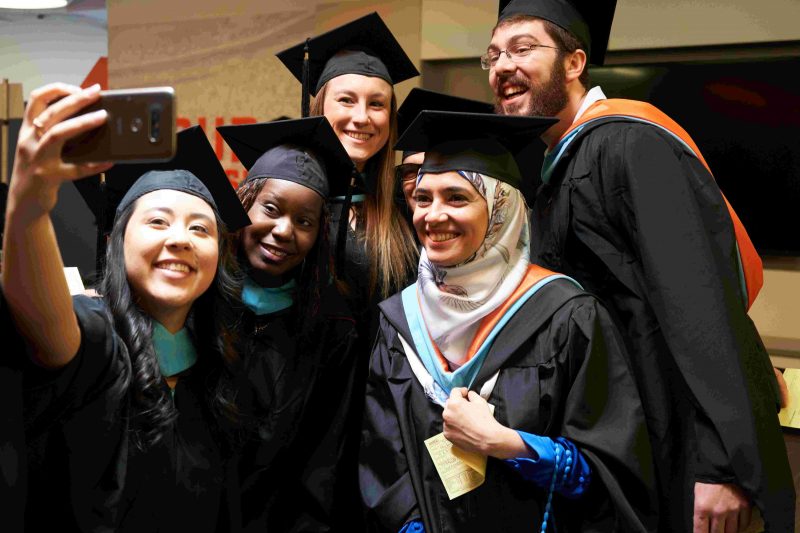 We admire the Syracuse University Class of 2020's resilience. In the face of a global pandemic, out students have adjusted to online learning and missed out on much-anticipated activities ahead of receiving your degree. Facing an uncertain job market, many are putting more thought into graduate studies. In combination with your undergraduate degree and your membership in the powerful Orange alumni network, you can further distinguish yourself with a graduate degree.
The 2020 Forever Orange Scholarship Program provides the class of 2020 with the opportunity to take charge of your future and complete a graduate degree, through a 50% tuition scholarship. The scholarship is automatically available to all Class of 2020 graduating seniors who are eligible for admission—no separate scholarship application is needed. This includes graduating seniors who have already been admitted to a qualifying graduate program. Please note, this scholarship cannot be combined with other program-granted graduate funding awards, such as assistantships or fellowships, nor can it be deferred to future terms.
As always, application fees are waived for Syracuse University students and alumni. While the June 15 deadline has passed, you can contact us to discuss programs you can still start for summer or fall 2020:
If you have general questions regarding the Scholarship, please contact Amy Sloane-Garris in the Graduate School.
School of Education Forever Orange Programs
Most of our graduate programs do not require a current teacher certfication, or even a specific undergraduate major! Our K-12 and secondary teaching programs in Arts, English, Math, Music, Science, Social Studies are great for students who studied one of those areas as an undergraduate, and want to learn how to teach others. There are no specific undergraduate major or coursework area requirements for our master's degrees in CFE, Higher Education, IDD&E, Inclusive Special Education, or TELL.
* denotes a degree that meets the academic requirements for New York State teacher certification.  Learn more about certification programs and eligibility.
Note the following programs already provide scholarships between 65-70%, including the class of 2020:
Contact Admissions to learn more