Policed Bodies: A Community Conversation on Race, Disability, and Justice
Friday, April 16, 2021, 1:00 pm

-

Saturday, April 17, 2021, 1:00 pm

EDT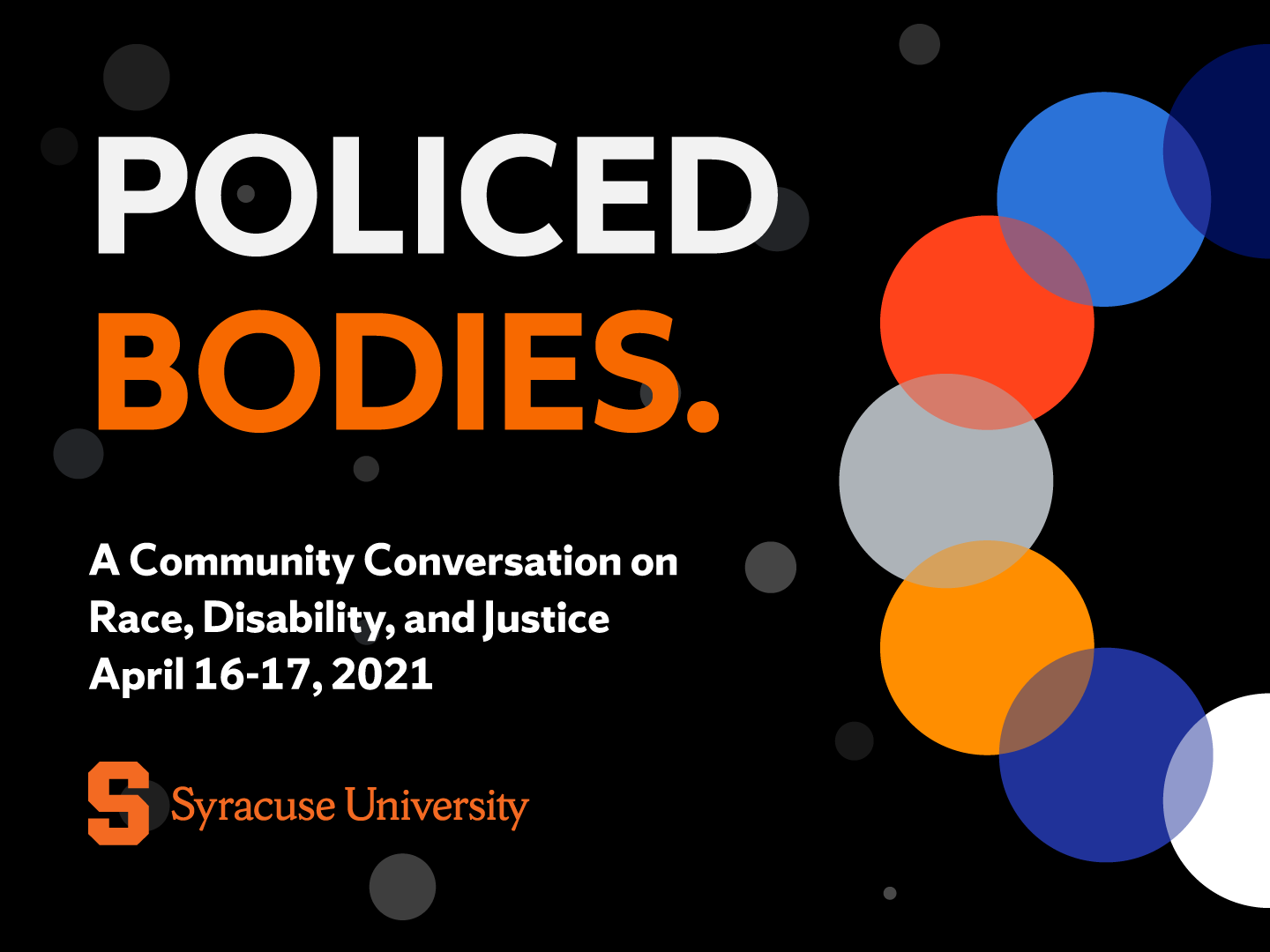 Free and open to the public; registration required. Communication Access Realtime Translation (CART) live captioning and American Sign Language (ASL) interpretation will be provided. If you have additional accommodation requests, please email asdevoe@syr.edu.
---
Friday, April 16: 1-6 p.m.
1-2:15 p.m.: Keynote with Monique W. Morris, Ed.D.
Monique W. Morris, Ed.D. is an award-winning author and social justice scholar with three decades of experience in the areas of education, civil rights, juvenile and social justice. Her research intersects race, gender, education and justice to explore the ways in which Black communities, and other communities of color, are uniquely affected by social policies.
She is the executive producer and co-writer of the 2019 documentary film PUSHOUT: The Criminalization of Black Girls in Schools, based on her books Sing A Rhythm, Dance A Blues: Education for the Liberation of Black and Brown Girls (The New Press, 2019) and Pushout: The Criminalization of Black Girls in Schools (The New Press, 2016). She is also the author of Black Stats: African Americans by the Numbers in the Twenty-First Century (The New Press, 2014) and Too Beautiful for Words (MWM Books, 2012). She worked with Kemba Smith on her book, Poster Child: The Kemba Smith Story (IBJ Book Publishing, 2011) and has authored dozens of articles exploring race, gender, justice, and education.
Morris is the Founder and President of the National Black Women's Justice Institute, an organization that works to interrupt school-to-confinement pathways for girls, reduce the barriers to employment for formerly incarcerated women, and increase the capacity of organizations working to reduce sexual assault and domestic violence in African American communities. Her work has been profiled by MSNBC, CSPAN2, The Washington Post, TED, The New York Times, Essence Magazine, NPR, and PBS, among other media outlets. She also frequently lectures on the life and legacy of the artist Prince.
2:30-4 p.m.: Panel on Policing and Reform Initiatives in Black and Brown Communities
Moderator: Yusuf S. Abdul-Qadir, lead organizer, Syracuse Police Accountability and Reform Coalition; product policy manager, Facebook
Brandon D. Anderson, founder of RAHEEM
Ashley Gantt, organizer, New York Civil Liberties Union
Talina Jones, chair, New York State Early Intervention Coordinating Council
4:15-5:45 p.m.: Panel on Policing Bodies in Schools
Moderator: Shukri Mohamed, senior history and peace and global studies major, LeMoyne College
Moderator: Sarhia Rahim, senior, Syracuse Academy of Science
Federico R. Waitoller, associate professor, College of Education, University of Illinois Chicago
Subini Annamma, associate professor, Graduate School of Education, Stanford University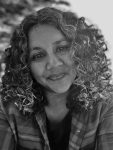 Prior to her doctoral studies, Subini Ancy Annamma was a special education teacher in both public schools and youth prisons. Currently, she is an Associate Professor in the Graduate School of Education at Stanford University. Her research critically examines the ways students are criminalized and resist that criminalization via processes that animate entrenched inequities while recognizing the mutually constitutive nature of racism and ableism, the interlocking with other marginalizing oppressions, and how these intersections impact youth education trajectories in urban schools and youth prisons. Further, she positions students as knowledge generators, exploring how their narratives and ingenuity can inform teacher and special education. Annamma's book, The Pedagogy of Pathologization (Routledge, 2018) focuses on the education trajectories of incarcerated disabled girls of color and has won the 2019 AESA Critic's Choice Book Award & 2018 NWSA Alison Piepmeier Book Prize.
Jesse Hagopian, educator and author; organizer, Black Lives Matter at School movement
Jesse Hagopian is a high school Ethnic Studies teacher in Seattle, an editor for Rethinking Schools magazine, and a campaign director for the Zinn Education Project's "Teach the Black Freedom Struggle." He is the co-editor of the books, Black Lives Matter At School: An Uprising for Educational Justice, Teaching for Black Lives, Teacher Unions and Social Justice, and the editor of More Than a Score: The New Uprising Against High Stakes Testing.
5:45-6 p.m.: Closing Remarks
---
Saturday, April 17: 10 a.m.-12:30 p.m.
10-11:15 a.m.: Community Conversation on Community Engagement and Action
Moderator: Yusuf S. Abdul-Qadir, lead organizer, Syracuse Police Accountability and Reform Coalition; product policy manager, Facebook
Yusuf Abdul-Qadir is a lead organizer with the Syracuse Police Accountability and Reform Coalition, a member of the Black Freedom Project, and the 13th Forward Campaign to end New York's 13th amendment exemption to the abolition of slavery. He works at Facebook as a Product Policy Manager.
Prior to joining Facebook, Abdul-Qadir was the Inaugural Senior Strategist for Racial Justice at the New York Civil Liberties Union (ACLU of New York), where he worked to advance and integrate an intersectional racial justice lens across departments within the NYCLU, and managed a docket that included environmental/climate justice, indigenous rights, marijuana justice, and reparations among other racial justice issue areas, He was a co-chair of the Racial Justice Working Group, a core member of the Privacy and Technology Working Group and a member of the DEI Committee.
He previously served as the Director of the Central New York Chapter of the NYCLU from 2015 to November 2020, where he led the organization's work in Central New York and supported the NYCLU's advocacy and litigation to end juvenile solitary in Onondaga County's Justice Center; build and lead a coalition that changed Syracuse's use of force policy, helped hold officers who engaged in misconduct accountable, defended the Syracuse Citizens' Review Board, secured privacy protections from surveillance technologies, advanced the passage of the Syracuse Right to Know Act, and other police reform areas; worked to pass and defend bail reform; and created the Syracuse I-81 project to address environmental racism, economic exclusion and segregation in Syracuse and Onondaga County, in the replacement of I-81 in Syracuse's Southside.
Abdul-Qadir is a social commentator who has spoken on an array of racial justice issues. In 2020, he supported the advancement of a national vision in defense of defunding the police. Abdul-Qadir is also an activist scholar and Afrofuturist whose research sits at the intersection of climate/environmental justice, racial equity and emerging technology. In 2018, he was appointed as an Adjunct Faculty at the School of Information Studies at Syracuse University where he teaches information policy to graduate students.
Abdul-Qadir holds a dual Executive Masters of Public Administration and Executive Masters in International Relations from the Maxwell School of Syracuse University, as well as Certificates of Advanced Studies in National Security and Counterterrorism Studies, Sustainable Enterprise and is pursuing a CAS in Information Security Management.
Jimmy Oliver, director of community engagement, Syracuse Police Department
Jimmy Oliver is the Director of Community Engagement for the Syracuse Police Department. In a civilian role, Oliver is responsible for developing, coordinating and implementing community engagement programming.
Jimmy Oliver is a Syracuse native and alumni of Henninger High School where he played baseball and football through to Cazenovia College and Lemoyne College. Jimmy worked at the Syracuse Boys & Girls Club 2002 to 2012 before moving onto senior positions at the Boys & Girls Clubs in Greater Lynchburg and Metro Richmond. He also served as senior recreation specialist for the Lynchburg Parks and Recreation Department from 2016 to 2017.
In 2018, Jimmy returned to Syracuse and was appointed Deputy Commissioner of Syracuse Parks, Recreation, and Youth Programs by Mayor Ben Walsh. There he oversaw youth and senior programming, recreation and athletics, and lead community outreach. He was named one of Central New York's 40 under 40 in 2020 and sits on the board of directors for various charities in the region.
Larry Williams, CEO, Syracuse Community Connections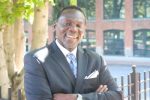 Larry Williams is the CEO of Syracuse Community Connections, which provides a network of human services to residents of predominately African American, low-income residents and neighborhoods in the City of Syracuse and across Onondaga county. He was born in Syracuse and has 25 years of educational leadership as a former administrator, teacher, youth development and programming and community advocacy. Williams was the Director of Community Initiatives for Syracuse Community Connections for 4 years prior to being appointed CEO.
Talina Jones, chair, New York State Early Intervention Coordinating Council
Talina Jones is an advocate for families who have children with disabilities. She is the Chair of the NYS Early Intervention Coordinating Council, a trainer for the Early Intervention Partners Training Project and serves on the board of CNY NYCLU. Her master's research centered on a black womanist understanding of disability and how that lens might impact the creation of future advocacy programs created for families of color.
Twiggy Billue, National Action Network Syracuse

Twiggy Billue is president of the Syracuse Chapter of the National Action Network, owner of the HOTEP Resource Center, long time Community Organizer, and advocate are for our most vulnerable—our children. Twiggy has been married for 34 years and has three children. She works at Jubilee Homes of Syracuse as the Workforce Development Coordinator and reside on Syracuse's South Side since the early 1990s.
Billue is currently running for Commissioner of Education on the Syracuse City School Board. She strives to work toward racial equity, but she's known for efforts to uplift children. In 2002, Billue received the Martin Luther King Jr. Unsung Hero Award from Syracuse University, given to those who "exemplify the spirit, life, and teachings of King, but who are not widely recognized for their effort." She believes unity and diversity are one; they exist together. She constantly challenges people to "be more intentional than comfortable, to challenge ourselves to do the things no one else will" in order to achieve diversity.
Jessica Elliott, director of programs, Dunbar Association, Inc; doctoral student, Maxwell School
Jessica Elliott is a Syracuse Native and currently serves as the Director of Programs for the Dunbar Association, Inc, which is the oldest organization in the city that focuses on providing resources to the African American community. Jessica has been an educator for over a decade, previously with the Syracuse City School District where she authored and taught a humanities-centered African American History Course for High School Students throughout the district; and currently at Syracuse University in the History Department. The Syracuse community is home to Jessica, and the space where her and her husband's children have begun to shape their lives. The ultimate goal that she seeks to achieve is continue the work of those Black women and men who have come before her, ensuring that the young people of the COMMUNITY are both ready and able CREATE the brightest future they can imagine.
Yahkeef Davis, data scientist; organizer, Black Lives Matter Syracuse
Yahkeef Davis is a data scientist, activist, and entrepreneur. He has been an organizer with BLM Syracuse for several years. During his time as an organizer with BLM Syracuse, he has seen first-hand the impact of the racism, discrimination, and police brutality that regularly occurs in Syracuse. Since last year, he and the rest of the coalition have been fighting for the Mayor's administration to implement the People's Agenda for Policing. One of their biggest wins was getting the common council to pass the Right to Know Act.
11:20 a.m.-12:05 p.m.: Breakout Room Conversations
Participants will be invited to breakout rooms to continue the conversation regarding the future of community policing.
12:05-12:30 p.m.: Report Out/Closing
---
Register for Policed Bodies
Thank you for everyone who joined us for the conversation!