Marcelle Haddix and Kelly Chandler-Olcott, faculty in the department of reading and language arts, were both honored with 2021 Divergent Awards by the Initiative for 21st Century Literacies Research.
Marcelle Haddix, Dean's professor, is a recipient of The Divergent Award for Excellence in Literacy Advocacy. This award recognizes the indelible contributions of educators and scholars who have dedicated their careers to the theoretical and practical study of 21st century literacies. Her scholarly interests focus on the experiences of students of color in literacy and English teaching and teacher education and the importance of centering Blackness in educational practices and spaces. She facilitates literacy programs for adolescent and adult communities in Syracuse, including the Writing Our Lives project for urban youth writers and a Black women's literary club and free library project. Haddix's book, Cultivating Racial and Linguistic Diversity in Literacy Teacher Education: Teachers Like Me, received the 2018 Outstanding Book Award from the American Association of Colleges for Teacher Education.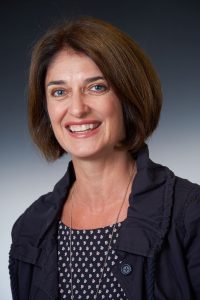 Kelly Chandler-Olcott, Meredith professor, is a recipient of the Divergent Book Award for Excellence in 21st Century Literacies Research for her book A Good Fit for All Kids: Collaborating to Teach Writing in Diverse, Inclusive Settings. This award recognizes outstanding publications that bring the importance and impact of 21st century literacies to the forefront. A former high school English and social studies teacher, Kelly Chandler-Olcott now teaches English methods and content literacy courses to secondary and K-12 education majors. With support from the National Science Foundation, the International Reading Association, and the Spencer Foundation, she has published six books and nearly 90 chapters and articles, including in such venues as Reading Research Quarterly, Journal of Literacy Research, Journal of Teacher Education, and Teacher Education Quarterly. In 2015, she began a six-year appointment as co-editor of Journal of Adolescent & Adult Literacy.